We are so sorry to hear this kind of news during our beautiful Easter Sunday, tragedy struck today in Cleveland. A black man by the Facebook Name of "Stevie Steve" brutally killed a man live on Facebook.
The Cleveland Police later confirmed the identity of the murderer as Steven Stephens, and a manhunt is currently underway.
Steven goes live on Facebook, and on the shocking stream he drives down the street looking for a victim. He stops his car and says, "Found me somebody I'm going to kill, this guy right here, this old dude," then he stepped out the car.
Stephens carries his gun and starts talking to the elderly man. He brutally shots him moments later…
See the video:
*WARNING* This might be unsuitable for some viewers. Pleas watch the video on your own risk!
Cleveland Police Officials held a press conference an hour ago, with their statements:
"Steve Stephens killed an elderly gentleman. I personally give my condolences to the family of the victim," Cleveland Mayor Frank G. Jackson said.
Then the mayor went on to continue, "We know who Steve Stephens is and he will be eventually caught. He need not to do anymore harm to any innocent people. Whatever concerns or problems that he's having, we're here to have a conversation."
However, the mainstream media is trying to avoid the fact that Steven is a Muslim, and reportedly he regularly visited the Islamic Center in Cleveland.
Stephens also wrote on his Facebook profile that he has killed 15 people, and would not stop until his mother and another woman, Joy Lane contact him.
Here are the details about Steven: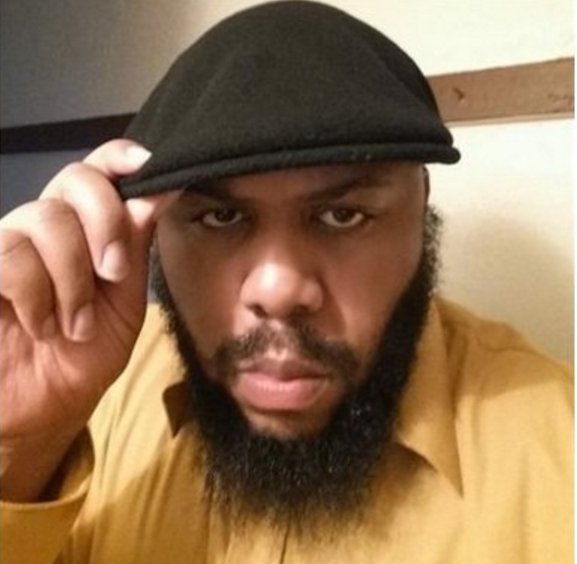 Steve Stephens is approximately 6'1 and weighs about 244 pounds. He has a bald head and a full beard. He was last seen wearing a dark blue and gray or a black striped polo shirt and was driving a white or cream-colored SUV.
If you see him, please IMMEDIATELY call 9-1-1! DO NOT APPROACH!
Please send condolences to the family of the victim!
Share this everywhere...